Our customers are committed
Often, small changes can bring about great results. Discover good practices through a few examples of measures our clients have taken to successfully manage mobility. Draw inspiration from these good practices for your own action plan!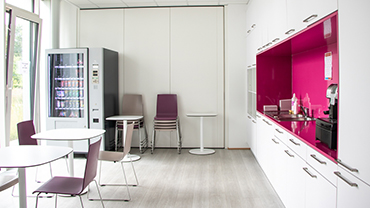 Cutting down on journeys
To cut down on travelling during lunchtime, the Verkéiersverbond provides its employees with a fully-fitted kitchen and dining area where they have everything they need to eat a meal without having to make a journey. A food vending machine has also been installed in the kitchen.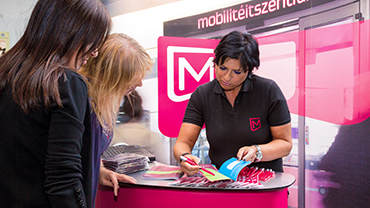 Increasing awareness and providing information
To increase awareness among employees and provide them with information about public transport and alternative mobility options to get to them to the workplace, a mobility advisor can run an information stand in your business and answer your employees' questions directly.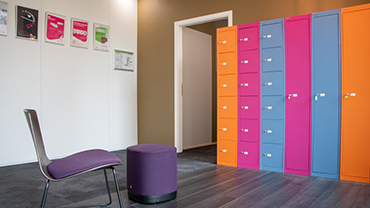 Making changing room facilities available
To encourage staff to cycle for work-related travel and cut down on the number of short-distance car journeys, the Ministry of Mobility and Public Works and the Verkéiersverbond have provided their staff with showers and changing rooms so that employees are able to freshen up at the workplace.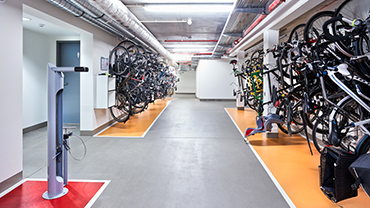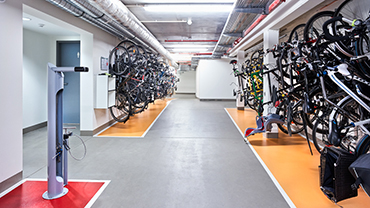 Providing bicycle storage facilities
To promote cycling for short distances (lunchtime, professional and home-workplace journeys, etc.) the Ministry of Mobility and Public Works has built a bicycle storage facility and made pedelecs/EABs and company bikes available to its employees.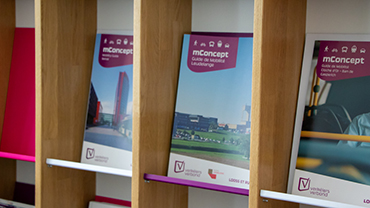 Publishing guides
To provide useful information and increase awareness among employees and clients in the Am Bann industrial estate in Leudelange, the Verkéiersverbond has written a "Mobility Guide", a comprehensive information brochure outlining mobility solutions to meet employees' specific requirements.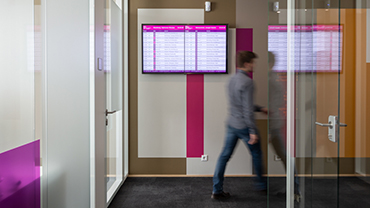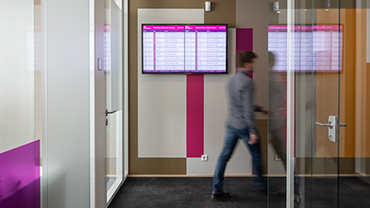 Making it easier to get information
To provide real time information about public transport serving bus stops and stations located close to their premises, the Ministry of Mobility and Public Works and the Verkéiersverbond have screens set up in their entrance areas displaying real time bus and train departures.